5 Healthy Fast Food Meals
Evan Chen, Contreebitory
April 26, 2018
When you think about your typical fast food meal, you'd normally think of greasy burgers, oily fries, and fatty breakfast sandwiches. And although these delectable foods are what you'd see at most of these restaurants, they do have some exceptionally healthy dishes that they serve. Here is a list of 10 healthy fast food meals.
1. Sonic – Classic Grilled Chicken Sandwich
Sonic may serve pretzel dogs and tater tots, but there's also a healthier side of the menu, The Grilled Chicken Sandwich, and it's not half bad either. The sandwich consists of a soft ciabatta bun, filled with grilled chicken, lettuce, tomatoes, and mayonnaise, a good combination of protein, carbohydrates and vitamins
2. Chipotle – Chicken Salad
If you're in the mood for a good salad, but still want to stay healthy, Chipotle may not be a bad option. Here you can order their Chicken Salad which contains approximately 365 calories not to mention it's a salad, so as long as you don't add much dressing it's likely to be healthy.
3. Panda Express – Beef and Broccoli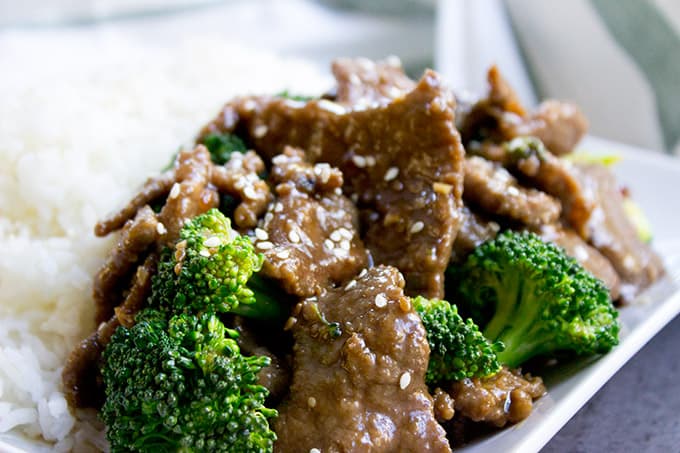 If you're looking for some good, but nutritious Chinese food to eat for lunch, look no further as Panda Express can offer quite a few healthy orders. Which one in specific? Beef and Broccoli, Broccoli is a good source of Protein and Vitamin E which makes it stand out to the rest as far as a nutritious meal would go.
4. Panera – Chicken Salad with Balsamic Vinaigrette
Panera has been known to serve healthy foods, and their Chicken Salad with Balsamic Vinaigrette is no exception. To briefly explain what this is, The leafy greens are topped with juicy sirloin which is then dressed with Balsamic Vinaigrette. Do I really have to say why this healthy?
5. Jack In The Box – Chicken Fajita Pita
If you've ever eaten at Jack In The Box then you have got to try the Chicken Fajita Pita. It stack up in carbs, protein and vitamins, and the best part is that it tastes delicious. Packing grilled chicken, cheese, lettuce and tomatoes all in one, you can't go wrong with this fajita.
https://www.eatthis.com/healthiest-dish-to-order-at-20-fast-food-chain /
http://nutritiondata.self.com/facts/vegetables-and-vegetable-products/2356/2
http://www.health.com/health/article/0,,20411588,00.html