Halloween DIY
Hang on for a minute...we're trying to find some more stories you might like.
Want to make your Halloween decor fantastically spooky for cheap? Here are a few ways to decorate your home:
Ghoulish Glowing Glass Luminaries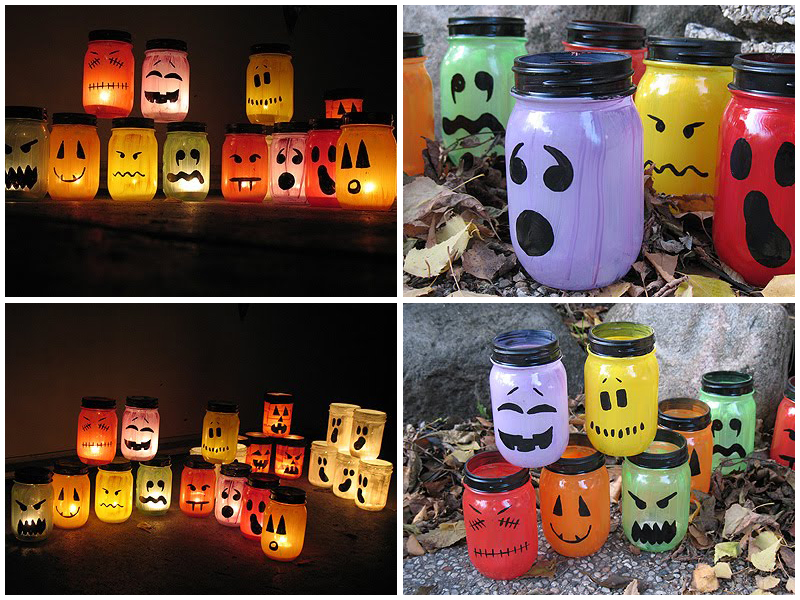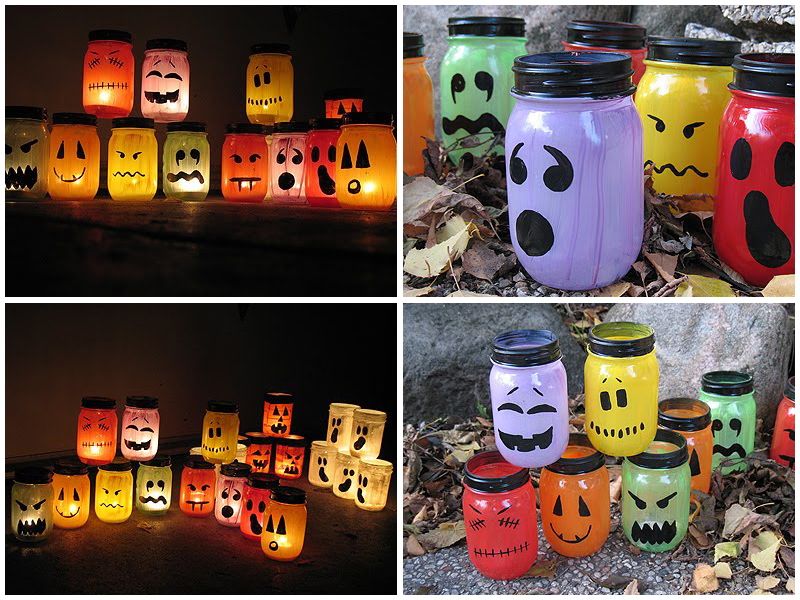 Light up any scary or spooky corner of your yard or home with an assortment of these glowing luminaries that you can construct for only a few dollars or from materials you may already have on hand. Create an assortment of these glowing ghouls from a few canning jars, some paint, and a candle. Arrange them along a dark path, a set of stairs, or light up a room in your home. These clever lanterns will deliver an ambient glow no matter where you decide to put these fun and easy diy halloween crafts.
Purrrrrfect Pumpkins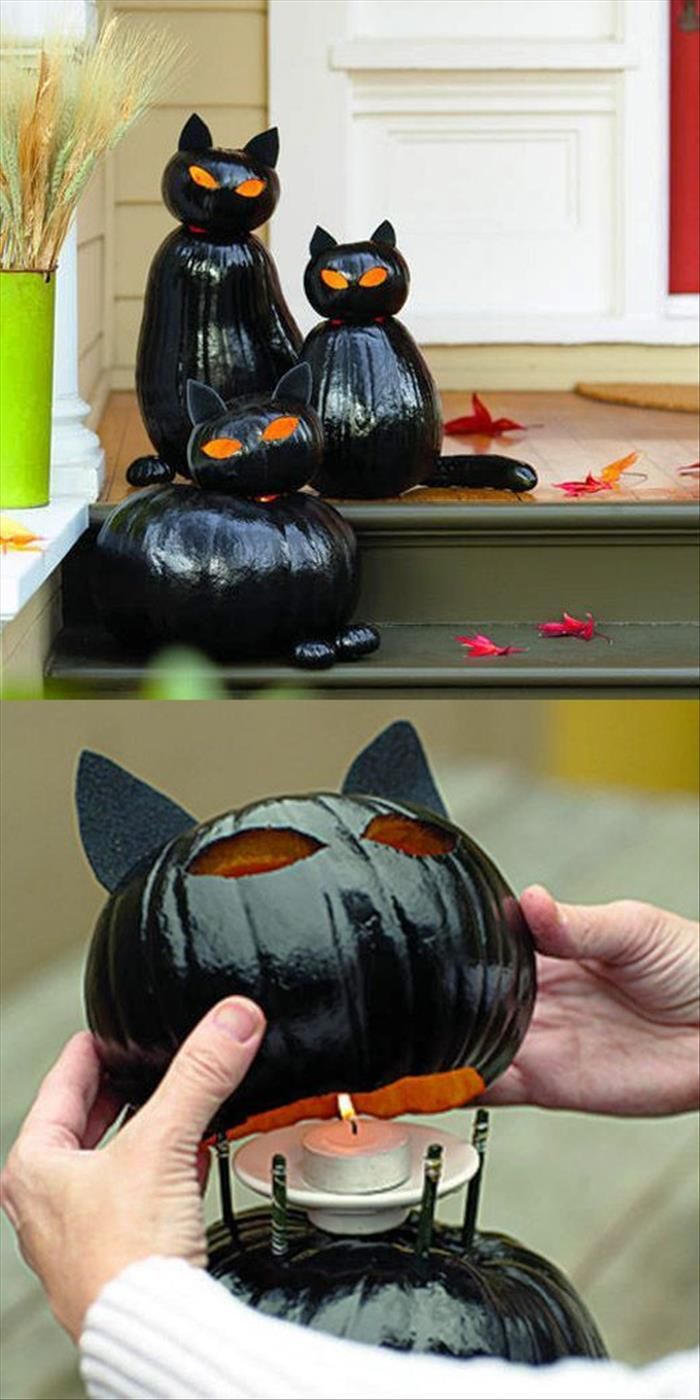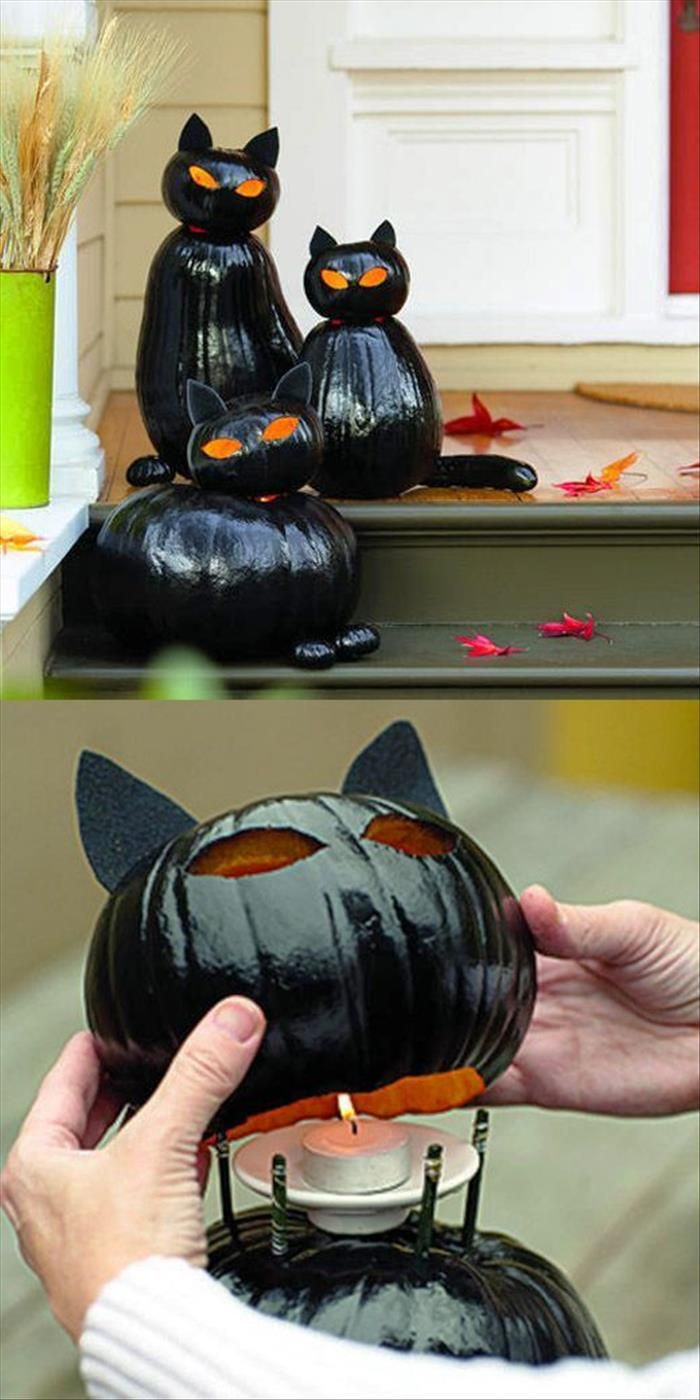 This is a sweet twist on the classic jack o' lantern. Use spray paint to make the pumpkins black, then stack a smaller pumpkin on top of a larger one to create a black cat. The candle inside the head lights up the eyes, creating an eerie glow. Get creative with your use of pumpkins. Your cats can be short and squat or long and lean. Use smaller pumpkins for feet and painted zucchinis for the tails. If you don't want to worry about the fire, try using flameless tea lights that mimic the look of real candles.
It's in the Bag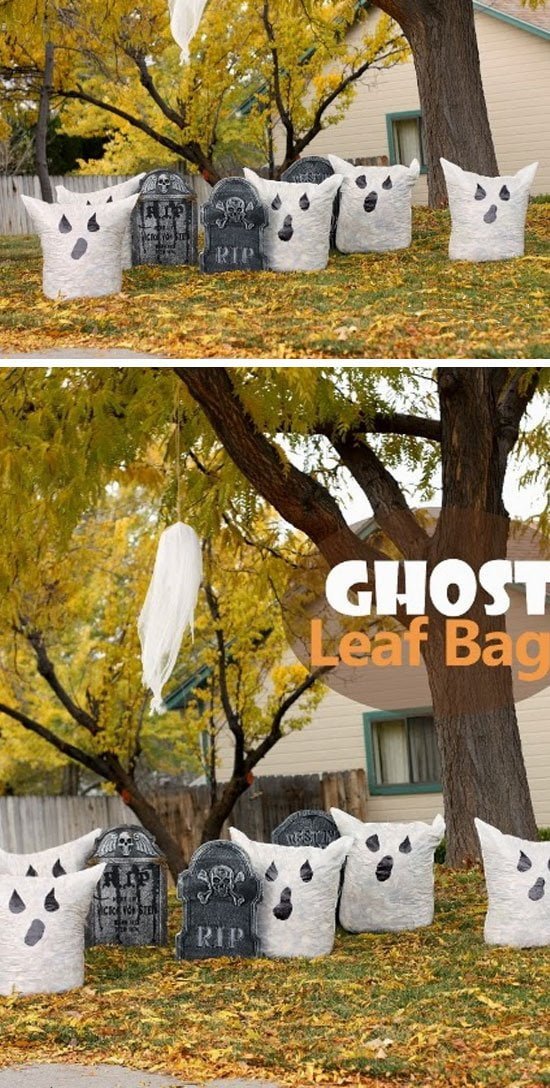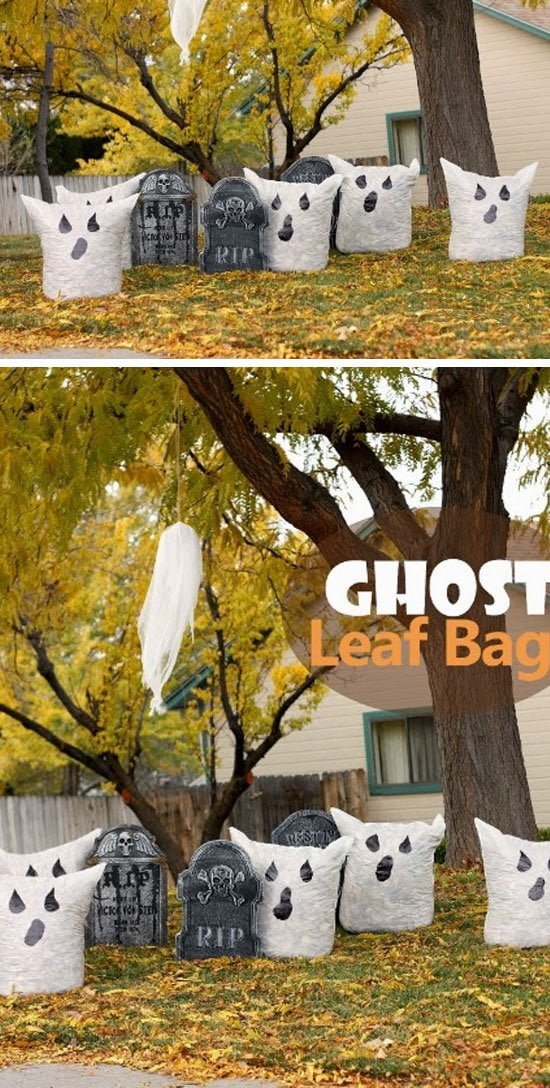 If you've got large trees on your property, you've undoubtedly spent a lot of time raking up the leaves. Rather than putting those leaves in the garbage or straight to the compost bin, have some fun with them. Fully stuffed bags can make some fun looking ghosts scattered throughout the yard. Instead of marking white bags with black eyes for ghosts, you could also fill black garbage bags with leaves and use yellow eyes to make black cats. This could be a great way to encourage your kids to help with the leaf raking. The more leaves they rake, the more ghosts you'll have for the yard.
Tower of Terrifying Pumpkins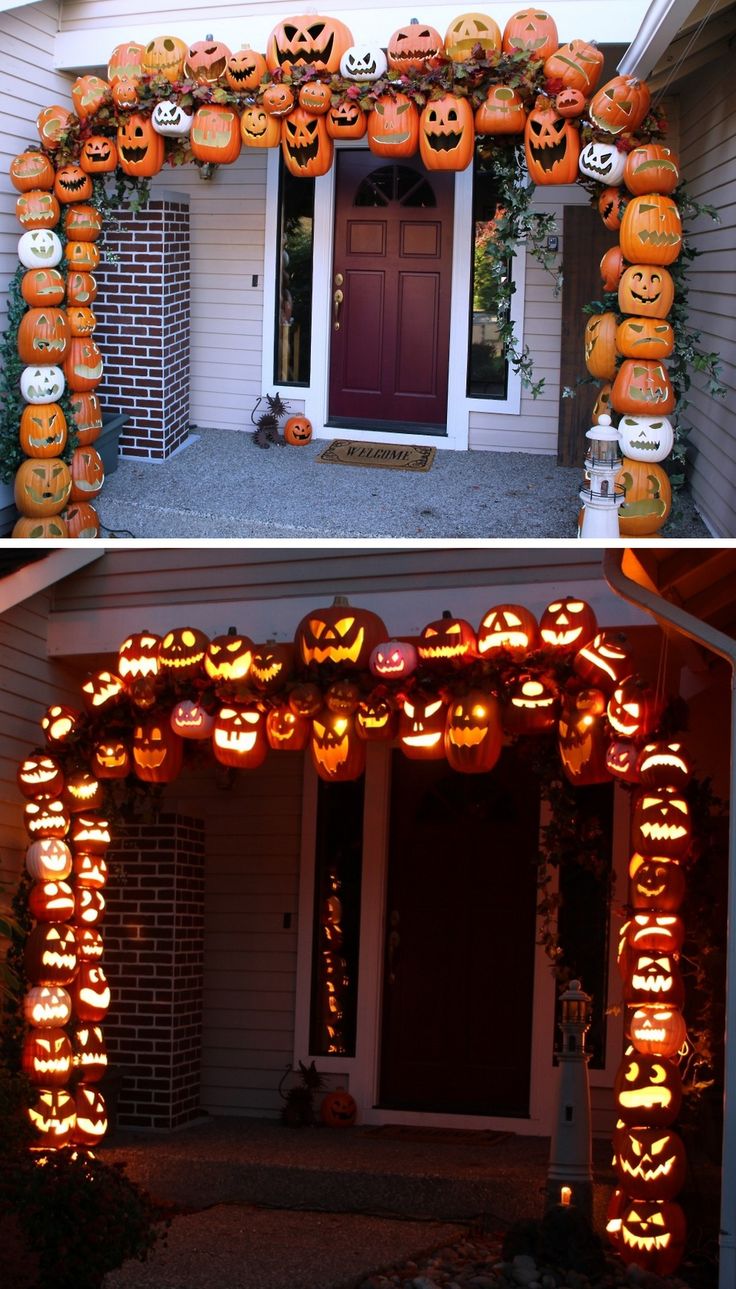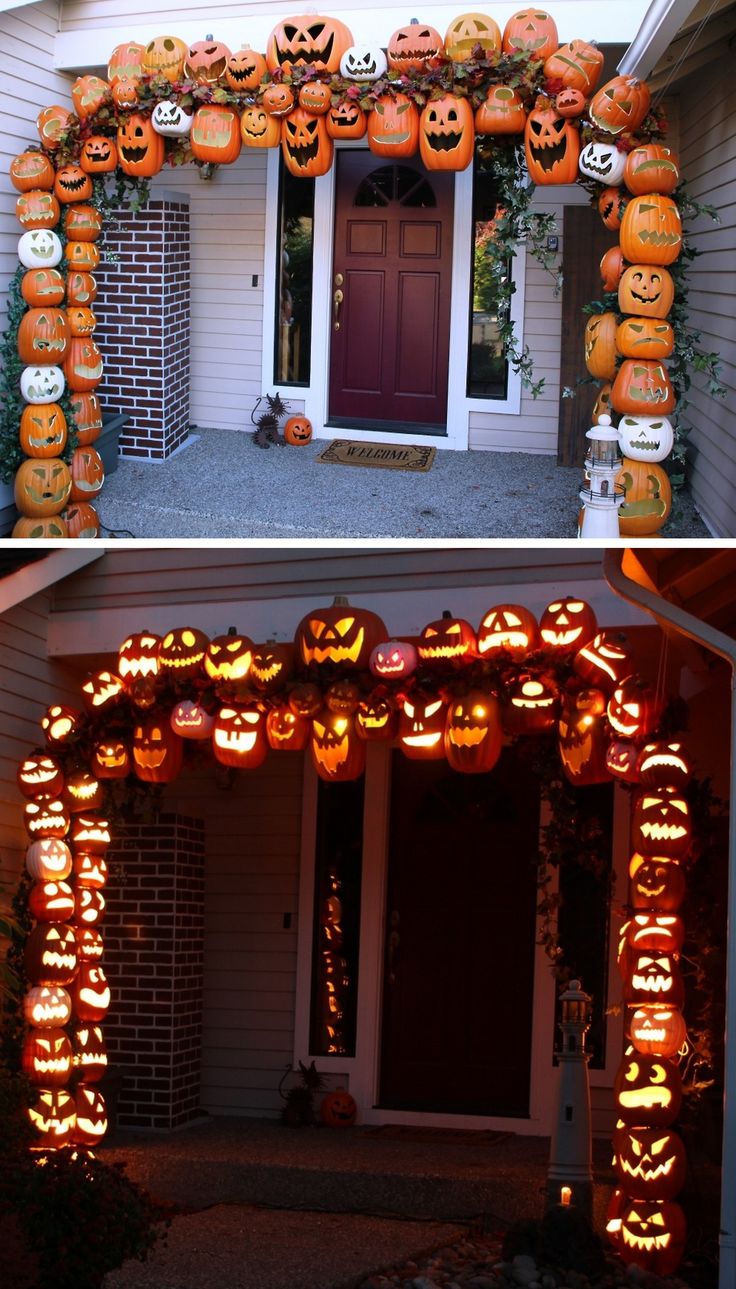 This is the perfect idea for those who aren't satisfied with carving a single pumpkin – completely frame the door with a wide variety of jack o' lanterns. There's a trick to this design idea, though. Using real pumpkins would undoubtedly be too heavy and precarious to safely create the arch. Instead, this homeowner used hallow foam pumpkins from the craft store to carve, then attached them to a frame. Since the foam pumpkins are much lighter, you can really pack them in. You'll also be able to save the decoration for next year.
Sweet Sacks of Spiders Halloween Décor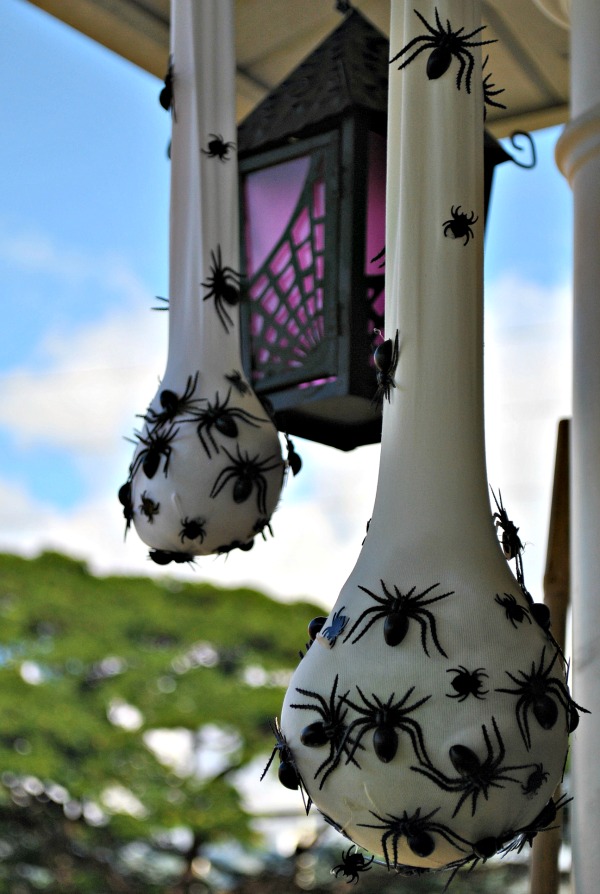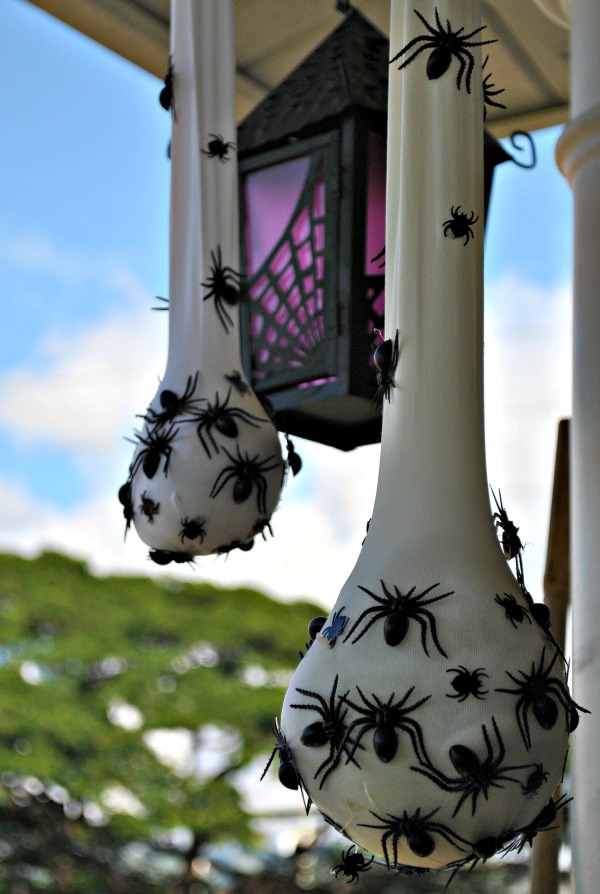 You will have no problem creeping out all of your Halloween visitors with these frightening hanging spider sacks. Who knew that the legs from a pair of white tights, some plastic spiders, and a baseball could create such an unsettling and fantastic visual impact? Hang these terrifying yard decorations from trees, porches, overhangs, or along fence lines to create a truly creepy crawly feel to your outdoor decorating. Add them to an illuminated piece of landscaping to creep out the night-time visitors who dare to enter your web of creepy, crawly, and disgusting diy decorations.
Haunting Hooded Ghouls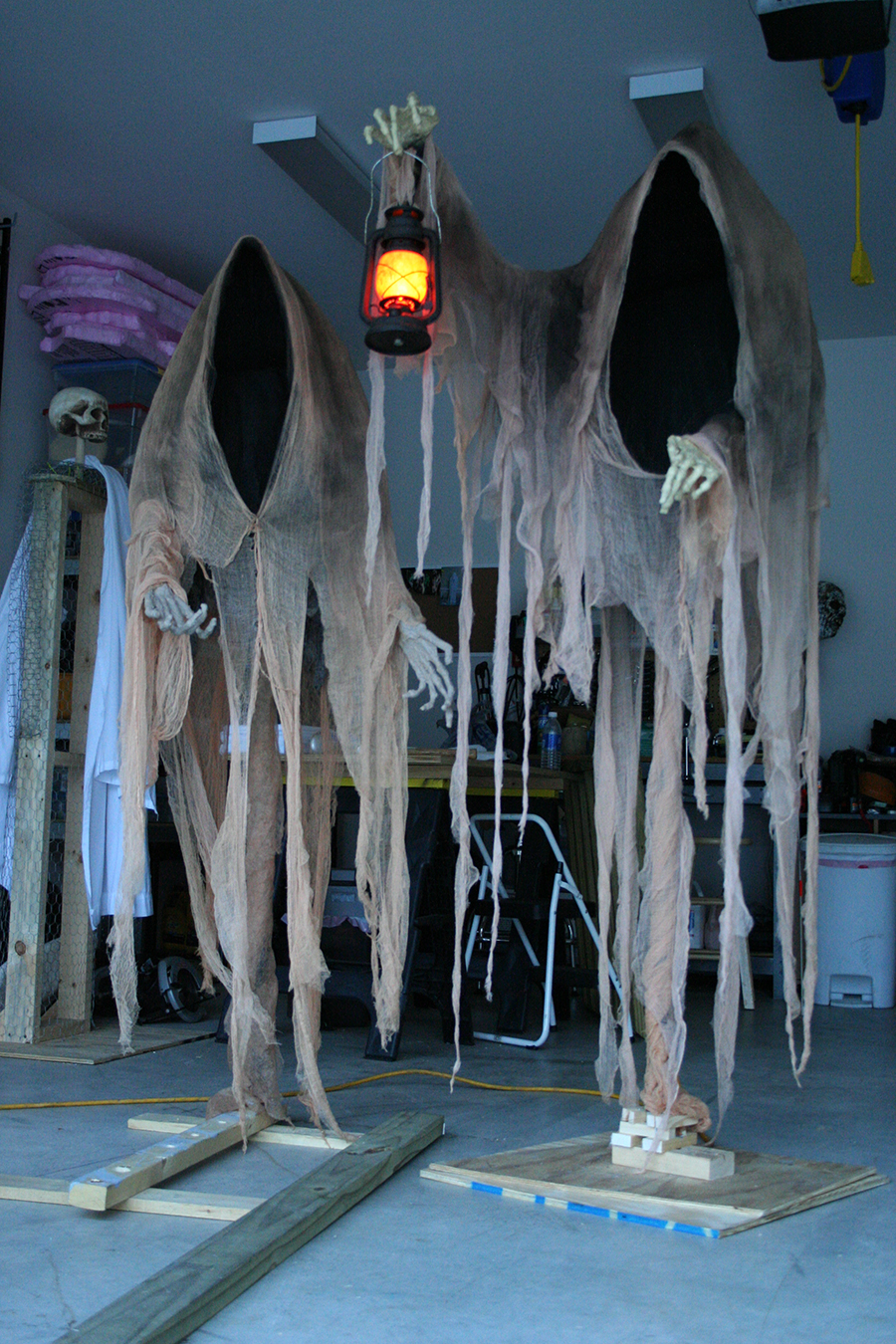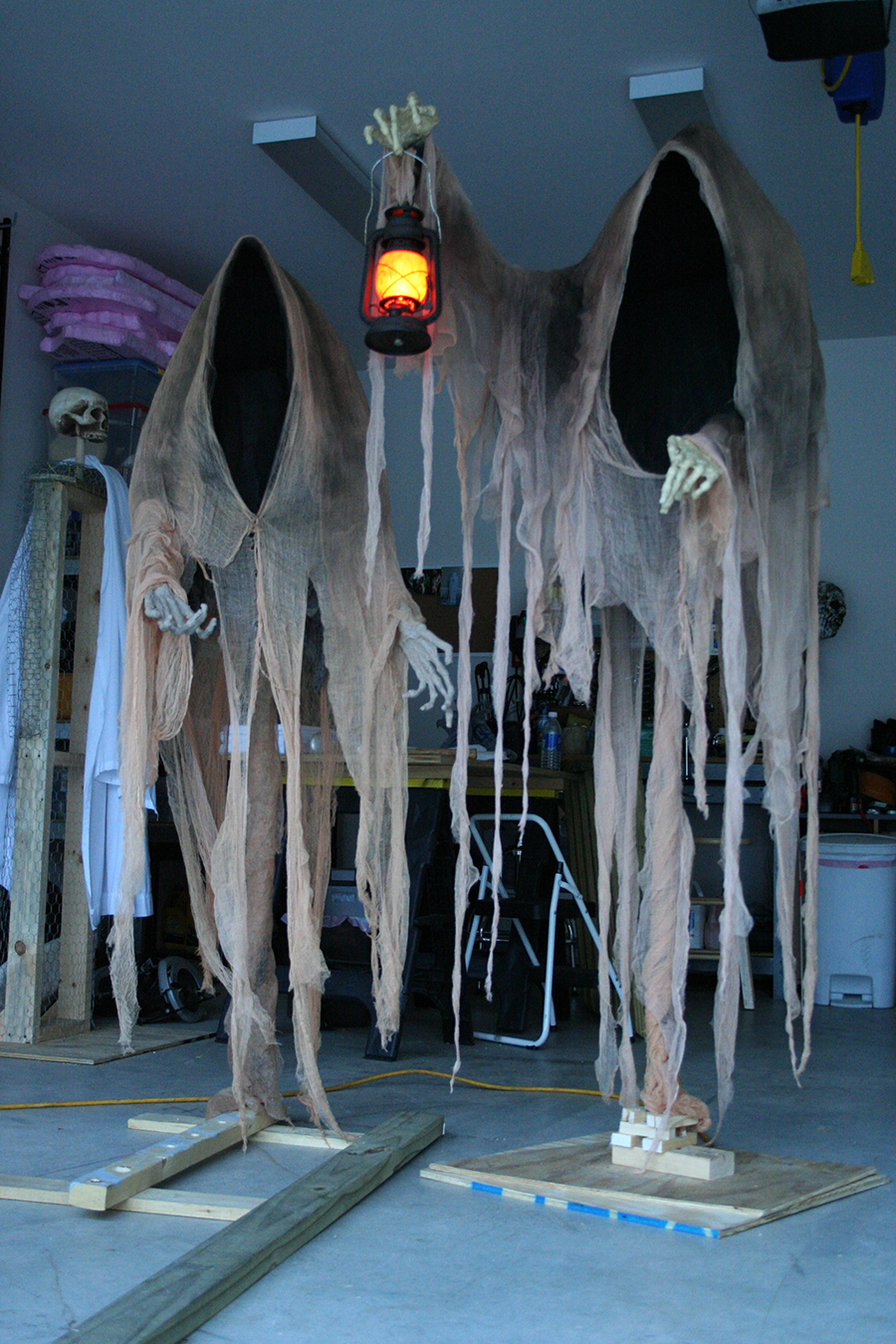 These cool Halloween decorations will take the scary element at your house to a whole new level. Created from pieces of wood, a metal pole, some chicken wire, and a few other elements, this eerie creation will send a chill up your visitor's spines. This larger than life grim form is great as a greeter at your front door for the Halloween trick-or-treaters or set it off to the side as a menacing onlooker. This ominous Halloween decoration may take a little more time and engineering to construct, but the results are worth the time.
Cryptic Coffin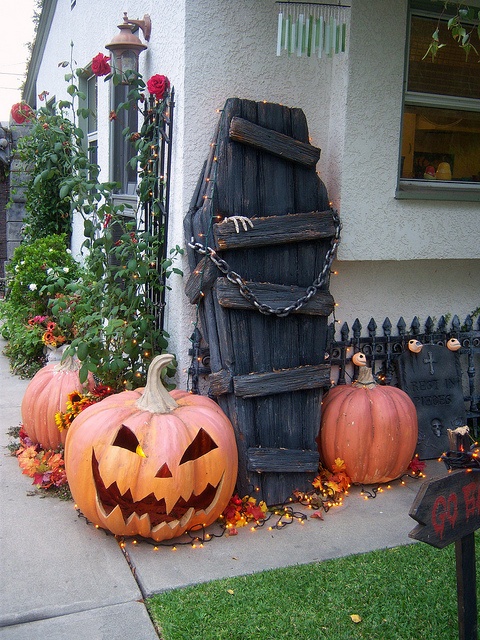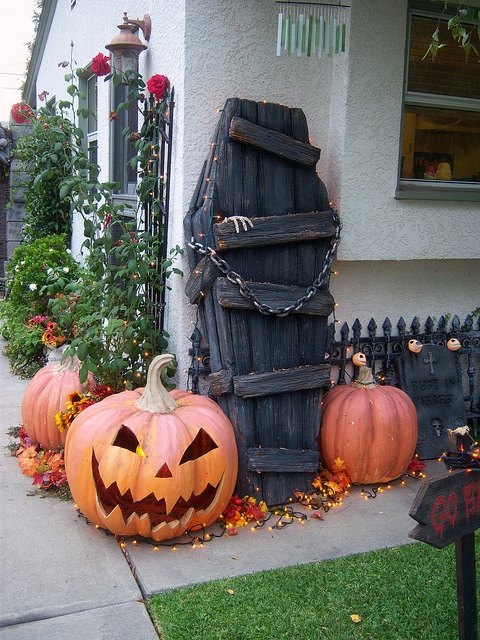 There is just something unsettling about the sight of a coffin in outside decorations. The materials for this awesomely gruesome decoration include pallet boards, orange outdoor Halloween lights, a length of foam or real chain, a rubber hand, and some black paint to create this haunting sight. Lean the coffin up against an outside building or lay it on the ground propped slightly and add some flood lighting for viewing by visitors at night.Wherever you choose to place this DIY Halloween décor, the scare factor will still make your hair stand on end.
Sources Cited:
Https://www.facebook.com/Home-Decor-Ideas-Homebnccom-551660228343947/. "50 Best DIY Halloween Outdoor Decorations for 2016." Homebnc. N.p., 24 Sept. 2016. Web. 07 Oct. 2016.